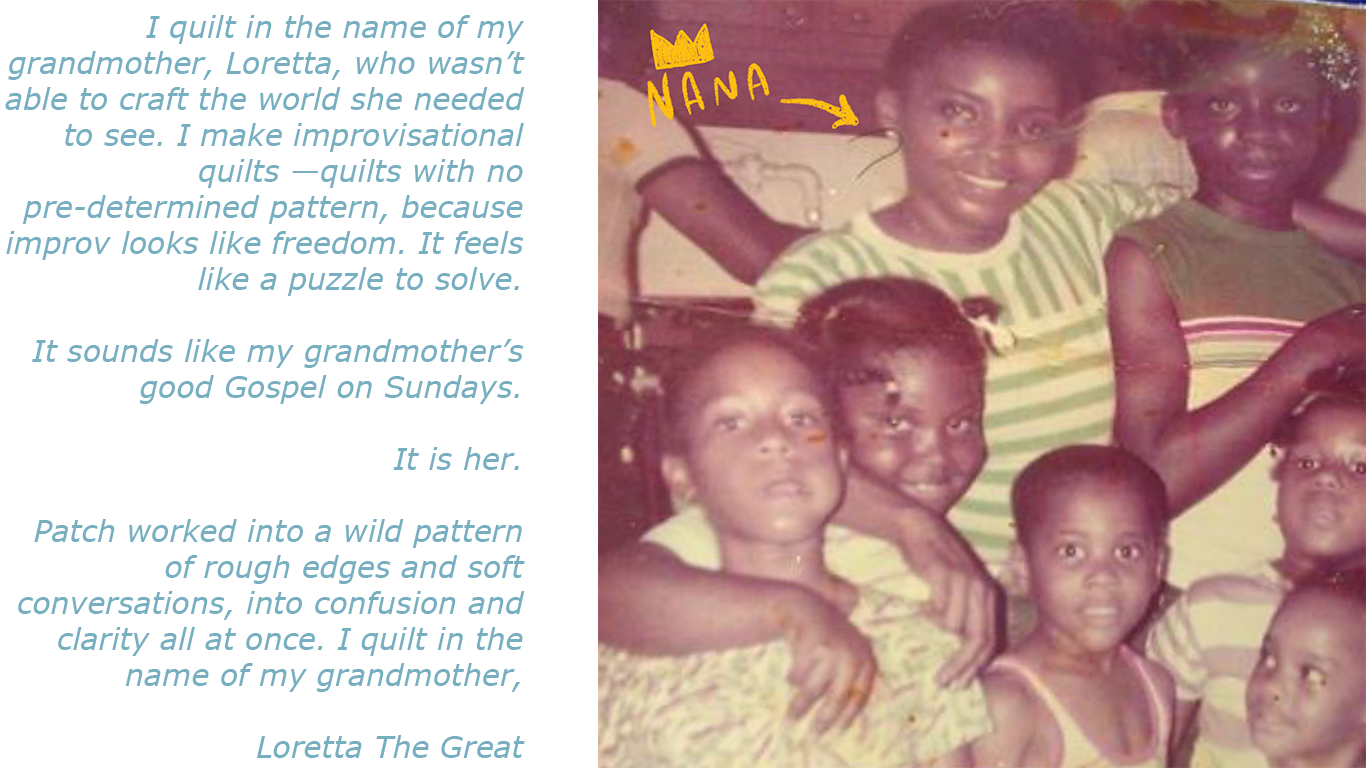 Quilts don't make sense as products.
They are journeys through yourself and your history. They are a historical document. They must be passed down within a family. Therefore, we must become a family through shared understandings and love for one another and the craft.


2 ways to participate in the Practice
Community Workshop: offered monthly, announced in our newsletter (High & Mighty Co.) Each workshop, we'll make space and time to share our stories through photos and fabric. We'll start with a guided journal prompt that leads us into the creation of an improv quilt block that captures the narrative of you and the communities you come from!

These workshops are open to folx of all skill levels and, though the goal is free workshops is the goal, some offerings may have a small fee to offset materials and labor cost. Of course, we'll announce all that info through our newsletter so subscribe!
Community Workshops can also be booked out by a group of people, business or an organization. Please reach out directly (through our Contact page) to recieve a quote.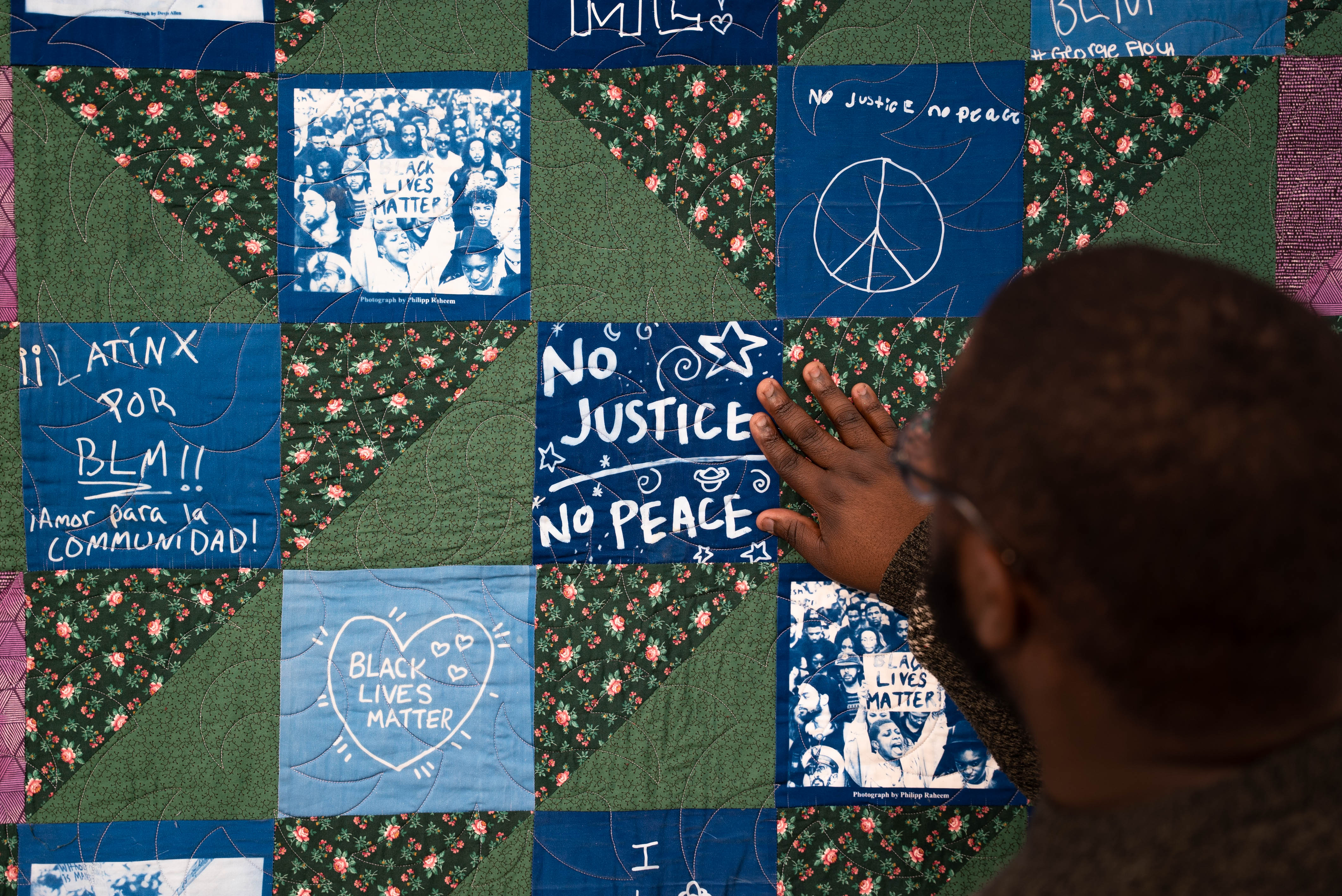 1:1 Heirloom Quilt commissions:

A 1-2 month process where we build a relationship and share experiences that result in a historical document in the form of an improvisational quilt. This is not a simple "you pay, I create, we go our separate ways." We are crafting a narrative and document together over the next 2 months that brings us close enough to freely create together. You'll invited into the whole process and asked to provide fabrics dear to you that I can fold in with my fabric choices (dead-stock, thrifted and found).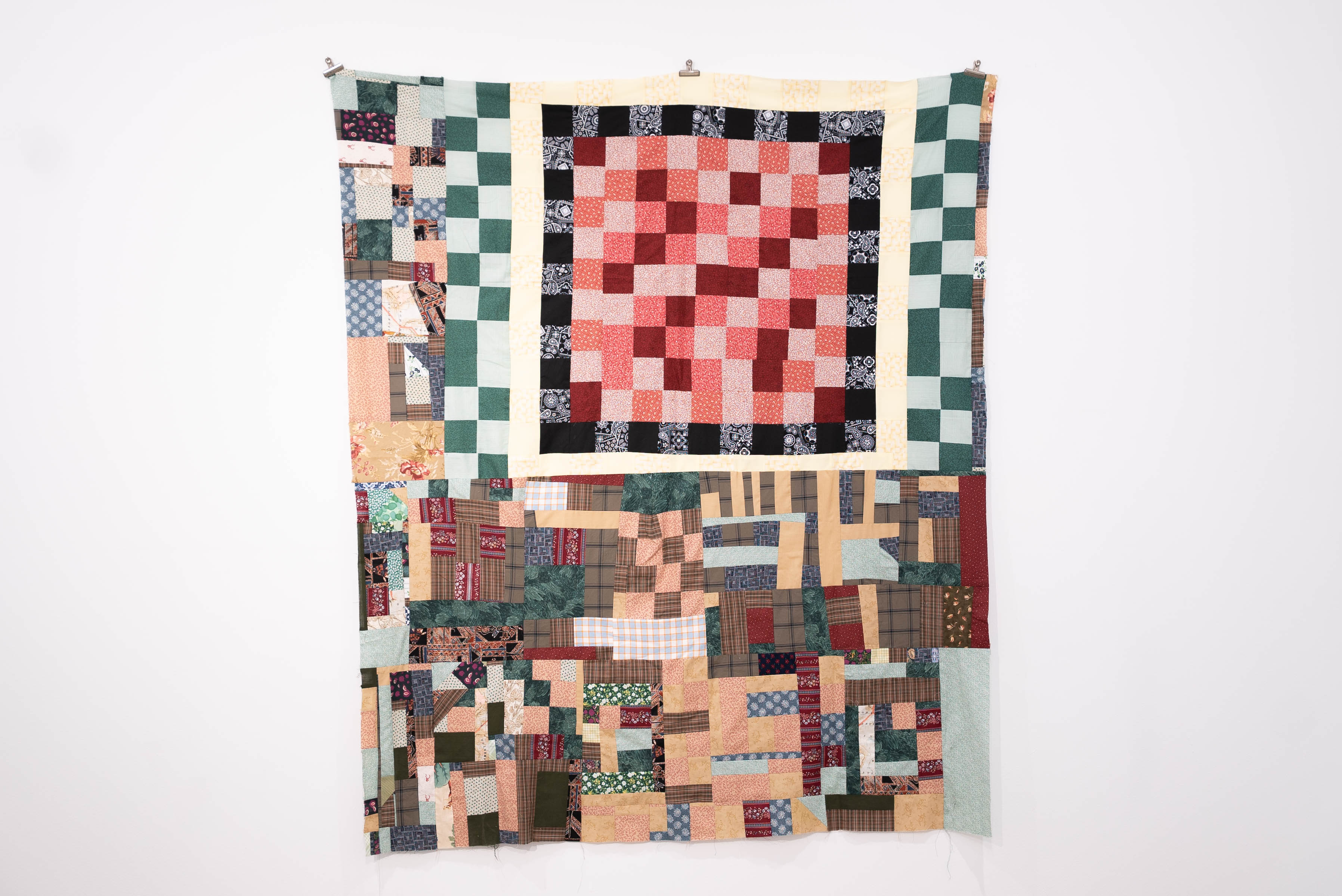 1:1 commissions: The weekly breakdown


6 weeks of work
Week 1: Laying of plans. Work presentations. Feeling out.
Weeks 2-5: The work begins (Fabric exchange and story telling, piecing the work, journaling, processing, ideation and implementation.)
Week 6: Presentation of work. Culmination. The passing on. The Home-going.
This can look many ways —in person (folx living in the DMV area), online or via phone. We discuss our backgrounds, our hopes, our wishes for ourselves and the future. You'll be encouraged to show up with fabrics and photos that are dear to you. These fabrics will be folded into the design of the quilt. And we'll reference these things throughout the process. We'll discuss timelines, progress and I'll offer some prompts to think about and journal through in the process. We'll conclude every session with a progress check and final thoughts. You're encouraged to talk through whatever feel present. These times are designed for us to build community together and make a comprehensive heirloom quilt together.


Pricing


Full Size Quilt: $1500
Deliverable / 1 improv quilt piece (Approx. 6'X8').
Process / Initial consult and 6 weekly 1 hr sessions.
Deposit / 30% ($450) due 1 week before start date
Youth Quilt: $800
Deliverable / 1 improv quilt piece ( 3'X4').
Process / Initial consult and 6 weekly 1 hr sessions.
Deposit / 30% ($240) due 1 week before start
Sliding scale and payment arrangements available for BIPOC Folx and folx under financial hardship. Everyone deserves warmth!


Book a Free Consult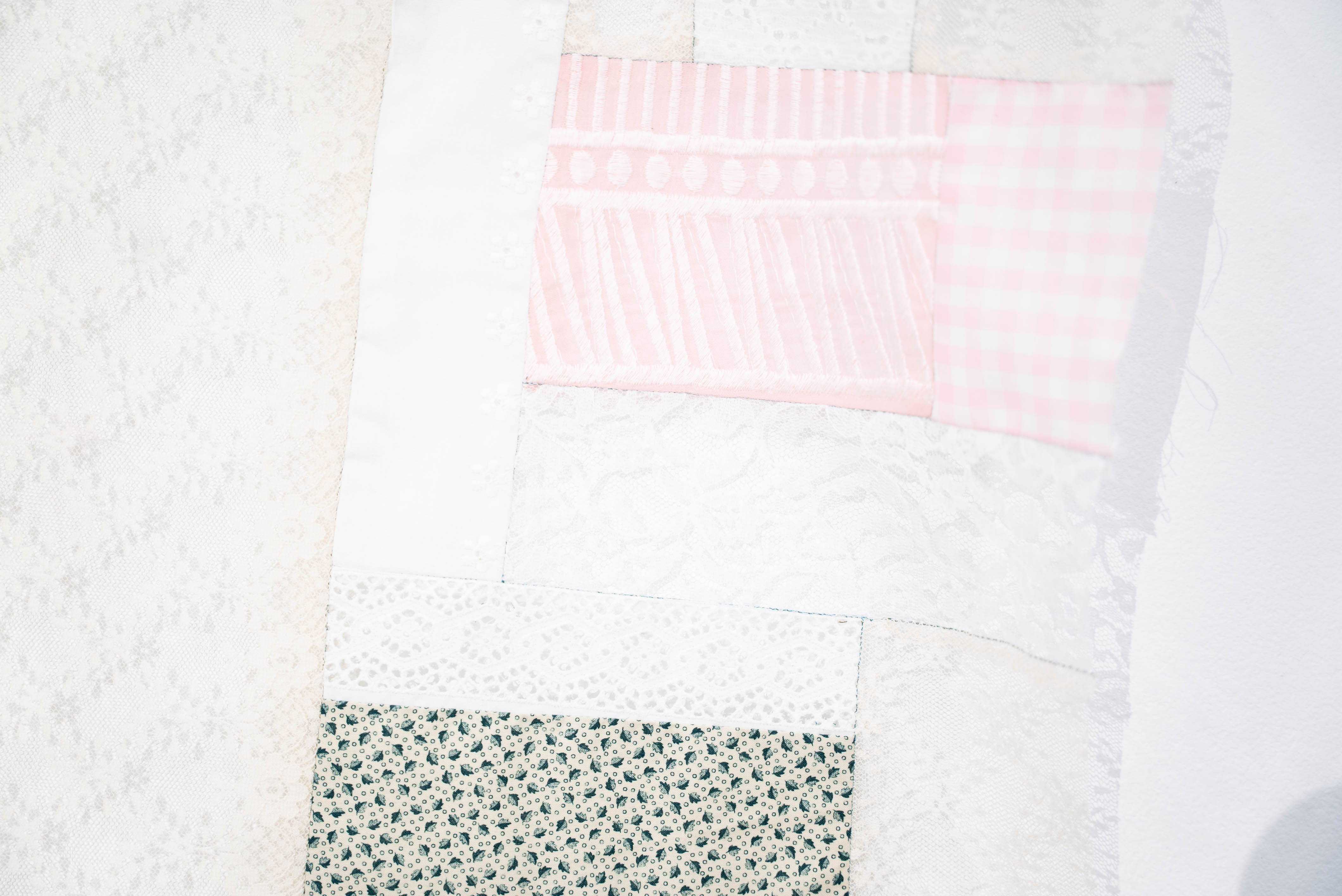 Let's A some Q's

Who is this for?
This is for the person in need of renewal. For the person working through grief or stalled in their own mind. For the person in need of change and growth. For the person with memories in disarray or thoughts scattered. This is for the person who needs an ear or a shoulder or process to fall into. The person who need a living document of their lineage. The person that need a container to house their history.
Why a quilt?
Quilts have been holding our secrets for as long as we've been telling them. They have kept us warm. They kept the memories of our grandmothers alive and reminded us of the very essence we were birthed from. Quilts have sustained entire communities. Quilts are connections and containers. Quilts are also a special type of utility that can't be easily be replicated. To have a quilt is to never be cold again.

Why the journaling?
In this process, journaling and reflection is mandatory for a couple of reasons. For one, what you process in our weekly sessions may be dense and need an external outlet to truly flesh out. For some, the aspect of talking about family could be especially difficult and you may need direction. I offer a small notebook with prompts already printed within so you have a space to work through the ideas and memories that come up for you. This is also a hefty tool as we start to delve into the quilting work and vital relationship building in preparation for the home-going process. This journal will serve as a secondary document to your quilt. Something to look back on and keep adding to as you go through your journey with your new quilt.

Possible writing prompts:
"Where does love reside in your body? Can you feel it in a certain part of your being?"
"Who performs acts of care for you? Who do you perform acts of care for?"
"When do you rest?"
"Take an inventory of your possessions. What are these things? How do they help you? Do they ever hurt you?"
"When are you "Safe?""
"Do you remember a time where you need someone and they weren't there?"
"What is the significance of your name?"
"Do you know what happens next?"
"Where you go to feel understood? Who understands you?"
"How does this process make you feel?"
"What do you need to tell yourself?"
"What do you expect of yourself?